FOR IMMEDIATE RELEASE
FORT LAUDERDALE/DAVIE, Fla. – Nova Southeastern University (NSU) is pleased to announce the appointment of Kimberly Durham, Psy.D., as the dean of Abraham S. Fischler College of Education.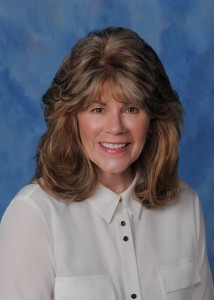 "Dr. Durham is a valued member of NSU and the ideal fit for this position," said Dr. George Hanbury, President and CEO, Nova Southeastern University. "Her extensive knowledge and ability to enhance the student learning experience, create positive change in the college's programs and curriculum as well as guide faculty and staff to greater achievement and recognition will be a great asset to Fischler College of Education and the University as a whole."
In this position, Dr. Durham will be responsible for developing and enhancing the college's strategic initiatives, long-term planning and policy setting. She will also lead the faculty and staff in curriculum development, institutional assessment and improvement and will cultivate relationships with alumni and donors.
Additionally, the nationally ranked Department of Criminal Justice and Human Services is being elevated to the status of a School and placed within the Fischler College of Education. Placing the School of Criminal Justice and Human Services, which awards B.S., M.S., and Ph.D. degrees in Criminal Justice, within the Fischler College of Education creates synergies and opportunities to address today's most relevant and critical education issue: school safety.
Dr. Durham's career with NSU spans 27 years during which she has held positions as a faculty member, academic administrator and program director. Prior to her appointment, she was serving as Interim Dean of the Fischler College of Education. She has served as Chair of the Department of Justice and Human Services and previously, Dean of the Institute for Justice and Human Services.
Dr. Durham has sat on numerous academic and community councils, boards and committees throughout her career. In collaboration with community partners, she has facilitated a number of initiatives aimed at easing the transition to civilian life for returning military veterans and their families and also provides oversight for the NSU-Broward Sheriff's Office partnership. In addition, she is a licensed pilot and currently teaches in the Professional Development in Aviation minor/concentration, and Master of Human Services in Child Protection degree program.
She received her B.S. in Psychology, M.S. in Clinical Psychology, and Psy.D. in Clinical Psychology from NSU.
# # #
Be sure to sign up for NSU's RSS feed so you don't miss any of our news releases, guest editorials and other announcements. Please sign up HERE.
About Nova Southeastern University (NSU): Located in beautiful Fort Lauderdale, Florida, NSU is ranked among U.S. News & World Report's Top 200 National Research Universities and is a dynamic, private research university providing high-quality educational and research programs at the undergraduate, graduate, and first-professional degree levels. Established in 1964, NSU now includes 16 colleges, the 215,000-square-foot Center for Collaborative Research, a private JK-12 grade school, the Mailman Segal Center for Human Development with specialists in Autism, the world-class NSU Art Museum Fort Lauderdale, and the Alvin Sherman Library, Research and Information Technology Center, which is Florida's largest public library. NSU has campuses in Fort Lauderdale, Fort Myers, Jacksonville, Miami, Miramar, Orlando, Palm Beach, and Tampa, Florida, as well as San Juan, Puerto Rico, while maintaining a presence online globally. Classified as a research university with "high research activity" by the Carnegie Foundation for the Advancement of Teaching, NSU is one of only 50 universities nationwide to also be awarded Carnegie's Community Engagement Classification, and is also the largest private institution in the United States that meets the U.S. Department of Education's criteria as a Hispanic-serving Institution. For more information, please visit www.nova.edu.
July 12, 2018
Media Contact
Tasha Yohan
tyohan@nova.edu
954-262-2172